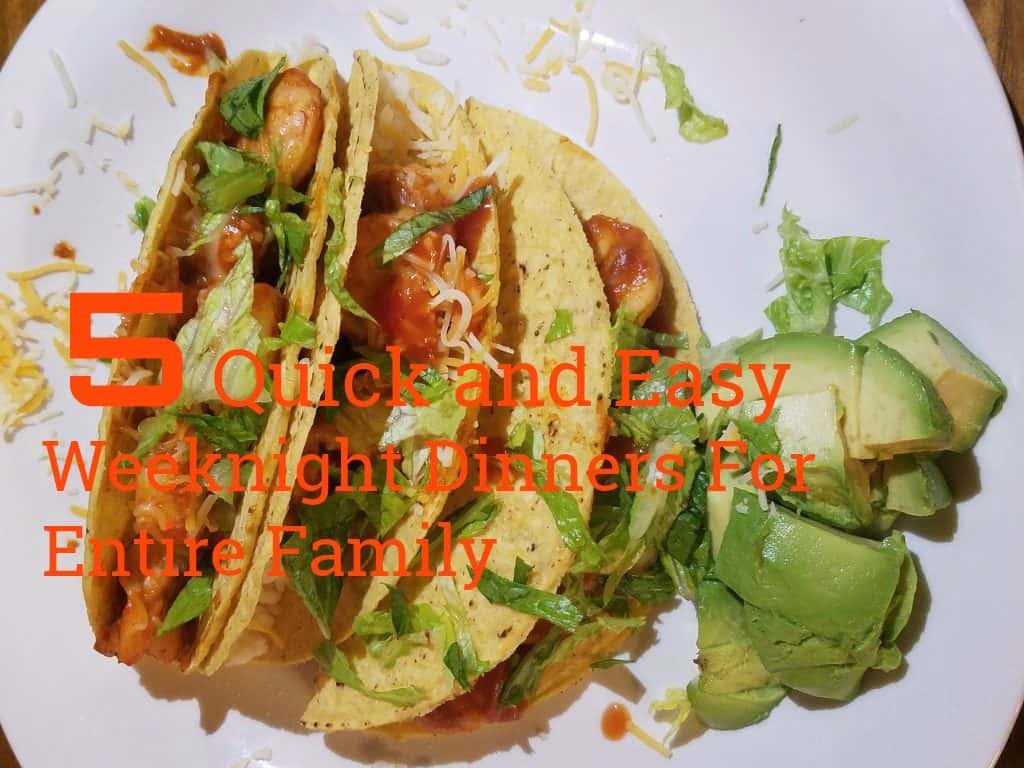 Do you feel like you struggle with figuring out what to eat for dinner? Are you tired of eating out every night because you haven't planned anything to cook? Worried that there is no time for cooking once you get home late? Weekdays can get very busy and often we succumb to the packaged dinners or takeout.  Sometimes eating out can leave you feeling unfilled, dissatisfied and sluggish.
Well I have a solution! Download these family favorite quick and easy weeknight dinners that everyone will enjoy. Learn how to make Ground Turkey with sauteed vegetables, Old Bay Salmon with garlic spinach, Shrimp Stir-fry, Super fast Chili con Chicken and Shrimp Tacos. These 5 recipes are easy to make and oh so yummy!
I find myself falling into this trap and not 'feeling like' cooking dinner. After I have worked a full day I want to come home and relax. What motivates me is knowing the importance of good nutrition. I prefer to take my health into my own hands without relying on others to feed my family.
Let's Get Back to Basics
Why is it important to adopt the idea of cooking healthy meals routinely? Growing up, most of us can probably count the very few times we ate out during the week. I know that in my household we rarely ever had takeout. I always remember eating good foods. Our meals were well balanced, some were straight from the garden. Somehow it seems that our parents just knew how to do that.
These days, we are bombarded with all sorts of food options. Things have certainly changed. Now days the foods we eat are loaded with preservatives and additives. These foods incorporate much more sugar, fat and salt than we need to consume. All of these extra sugars and salts cater to our tastebuds however wreak havoc in the long run on our overall health and well-being.  This, mind you, is also contributing to the all-time high obesity/type 2 Diabetes epidemic.
The sad fact is that boxed foods and packaged foods have taken over our dinner tables. We have an uphill battle to regain control.  Sadly, my children prefer the packaged macaroni cheese over my homemade version  but I think my homemade version tastes better (not biased).
Learning to be patient while continuing to offer and introduce fresh foods will make a tremendous difference.
What 5 Ingredients ALWAYS make foods taste delicious
Garlic (fresh cloves only)
Onions (scallions, white or yellow)
Green peppers (or any color pepper)
Chili powder
Black Pepper (or crushed red pepper flakes)
Here are 3 ways that you can begin to eat healthier meals during your busy work week
Plan Ahead
Whether you want to use a crockpot, instant pot or nuwave oven for cooking, the idea is to have your next meal already figured out. So instead of only thinking about your dinner for that day, think about what meals you can prepare for the entire week. If you make a whole chicken in the crockpot there are at least 2 meals that you can create using that chicken.
Day one can be Baked Chicken with mashed cauliflower and a side salad. Day 2, try shredding that chicken up and making chicken quesadillas or chicken tacos. Easy and delicious.
Plan ahead even when you don't feel like thinking about food. It will get easier with time.
Keep It Simple
Most people think that in order to eat healthy you need to spend hours in the kitchen and use many ingredients to make food taste good. That is really not true. I love good food but I'd rather spend less time cooking and more time relaxing at the end of my day.
Foods high in fiber and rich in good protein sources are all it takes to feel completely satisfied. Not to mention, it is a bit easier on your digestive tract.
Try putting your favorite protein i.e salmon, chicken, or tuna on top of a huge bed of mixed greens such as spinach, romaine lettuce and green leaf with sliced cucumbers, tomatoes and feta cheese.
Add homemade dressing that is made with red wine vinegar, olive oil and a splash of salt and pepper.
Cook at Home
Not a gourmet cook yet? It's ok. Today, social media and blogs such as Yummly and Pinch of Yum can easily have us questioning our culinary skills. We decide that since we can't cook like we might as well order a pizza or sign up for hello fresh (nothing wrong with the latter).
It is important to make up your mind and set a goal that you and your family are going to eat home cooked meals at least X days of the week.
Start with a realistic goal that you can achieve. If you are currently eating out 6 days out of the week, decide to cook your meals 3 days and eat out for only 4 to start. Or, cook your meals 4 days a week and only eat out the other 3 days.
Try to be as realistic as possible with this because you don't want to feel like you've failed before you get thru two weeks.
Grab a new cookbook and let's get cookin.
What are some barriers you face with trying to cook dinners weekly? Do you have trouble planning, cooking or both?Tell me how you plan to make a few changes to your families meal plan.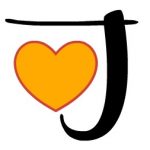 Please follow and like us: