A FREE 5-Day eating plan using the #1 diet in America
​
Looking for a lifestyle dietary change (one that you actually want to follow)?

Have you been trying to lose weight (and sick of fad diets) ?

Do you want to eat healthy and improve your overall well-being (and eat delicious food)?
​
An inside peek to the best and most sustainable diet and lifestyle plan
​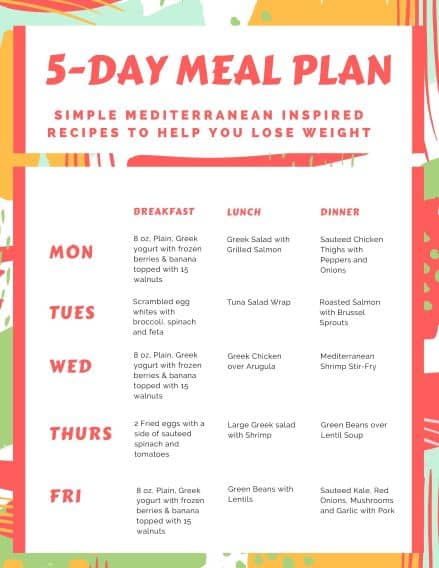 Includes: 9 pages of
You will have more energy, reduce bloating, limit food cravings and improve your mood.