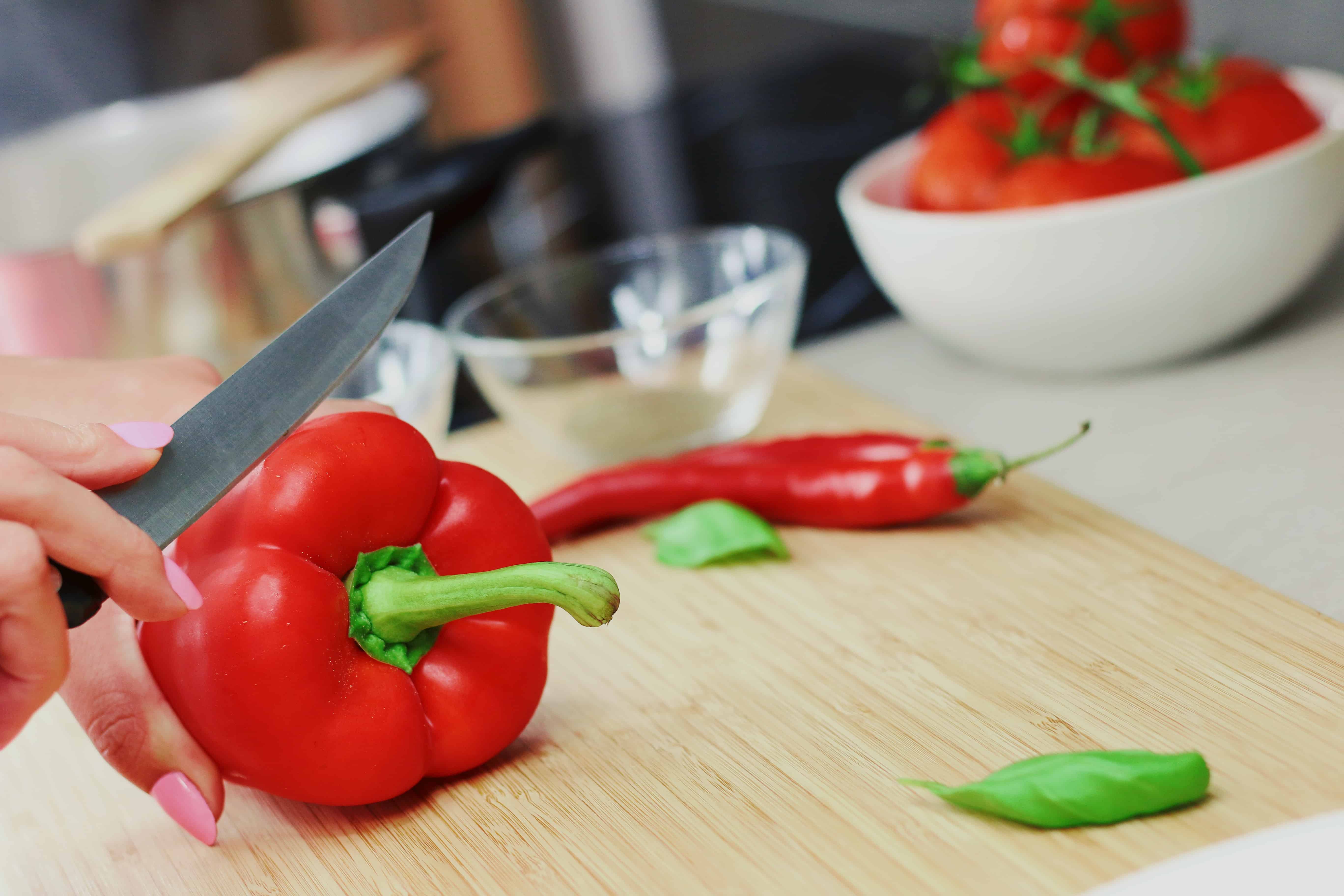 The Beginners Guide to Meal Planning
Why is meal planning important?
I can remember a time when it was all I could do to have food on the table, let alone well balanced meals. It seemed that the vicious cycle of waking up, getting the kids ready for school, going to work and coming home became the norm with no time in between to plan breakfast, lunch and dinner for the entire day.
Forget about meal planning for the entire week.
I remember going to the grocery store at least 4 days out of a week. It turns out, my love for good food and nutrition have helped me to make planning delicious and healthy meals for my family a priority.
What is the Purpose of Meal Planning
Meal planning or menu planning is defined as "a simple process which involves application of knowledge of food, nutrients, food habits and planning wholesome and attractive meals".
It is also defined as "a type of plan you create for yourself or a family, of what type of diet and food you will have and need at meal times so you can buy and plan effectively".
Meal preparation doesn't require a degree from a culinary institute nor does it require you to plan weekly gourmet meals. The goal is to have a healthy meal, planned ahead of time that does not take hours to prepare after a long day.
Meal planning does not aim to restrict you from "all the fun" in your diet, however, it does allow you to have one less thing to stress over when you are limited with time.
How do I Start a Meal Plan
Start with a clean and organized cooking space.
Knowing your way around the kitchen can make a huge difference when trying to save time.
Organize your pantry, refrigerator and cabinets so you can quickly put your hands on seasonings, pots and pans, plates and necessary ingredients.
Have the Proper containers for storage.
If you want to prepare a grab-n-go breakfast or lunch, the right container will make food preparation easy. Being able to portion your foods into containers the night before will allow you to grab your already prepared meal.
Take into account, what your household eats.
For example, I am the only one that avoids most meats (except seafood) in my house. My son is allergic to fish but can tolerate other seafood. When preparing our meals, I consider what meals can we all eat despite our various preferences. This can get tricky. There are some days that I eat only the side dishes as my main meal since my family still consumes meats.
Take inventory of what you already have.
How can you use those frozen vegetables? What meats are in your freezer or refrigerator at this moment? Certain foods paired together make a sensible meal that your family will enjoy.
Chicken breast and fresh spinach is an example.
Consider any dietary needs, likes and dislikes.
Are you going to practice meatless Mondays? Do you avoid fried foods? Will you pick a particular day of the week as a "chicken day" or "Taco Tuesday"?
What vegetables does your family consume regularly? What foods do you tend to avoid? How do you plan on using your leftovers; will they be lunch the next day?
What is the easiest thing that you can think of that everyone will eat for breakfast during the week?
Know your budget.
Write out at least 7 days worth of meals. If this sounds too overwhelming, just start with dinners for the first few weeks until you get the hang of it. Writing it down and making it clear makes a huge difference when you plan to head to the grocery store. It keeps you from picking up random items that you think you need but actually don't.
Tips for Success in Meal Planning
Set aside one day to take inventory of your food supply. After that, sit down and write out a meal plan for the next several days and compile your grocery list at the same time
Set goals that everyone will benefit from. For example; no fried foods this week or we will eat a fresh vegetable at least 3 nights out of the week
Commit to the meal plan once you have created it.
If you roast a whole chicken for Sunday's dinner with roasted carrots and cauliflower rice as the side dish, how can you use the leftovers (if any) for another meal the next day? Dicing up the remaining chicken and using it for chicken burritos can be a tasty way to get two meals from one without feeling like you are eating the same meal twice.
When you plan the weekly meals, use the time wisely. Chop vegetables ahead and store in containers that keep them fresh. Season your meats for up to 2-3 days ahead of time and store them in plastic bags for grab and go.
Keep ingredients simple. Use fresh spices when able such as onion, garlic, celery, peppers, parsley, black pepper and cilantro
Prepare foods in "One-Pot" and serve over pasta or brown rice. Try to incorporate some of these into your weekly meal plan.
Know how many people you are serving. Be prepared to have a plan on how to use the leftovers
Common Questions/FAQ About Meal Planning
What if I don't know how to Cook?

For some, cooking is enjoyable but for others it is a daunting task. If you don't know how to cook you can use google or buy a very basic cookbook that will teach you the fundamentals of cooking.
Start with some very simple dishes that have few ingredients. There are also apps that demonstrate how to cook certain foods.
And lastly, practice makes perfect. Just start and keep trying. Everyone starts somewhere and experience can be the best teacher.

How to keep foods fresh?

Store foods in airtight, leak proof containers. Find these containers online or in stores and they usually come in a sets. Look for glass storage containers because foods are sealed and moisture is not able to spoil the food as quickly. The glass storage bowls are easy to put in the microwave for re-heating foods if necessary. These containers help foods maintain freshness.

What foods should I avoid?

When planning your meals it is important to remember that you will never live in a bubble and occasionally consuming something fried or high in fats or calories is a reality that we all must endure. But, as a general rule of thumb, eating high fat foods such as fried meats, snack foods, processed meats and other sugary foods that are void of nutrients should not be your norm, rather make it your non-norm and you are on your way to better health.

What are some healthy meals that are quick and easy?

Consider lean proteins such as chicken, turkey and fish to start. These lean proteins pair very well over a bed of salad or with 2 different types of vegetables i.e. salmon with asparagus and roasted cauliflower.
Organic chicken with stir-fried broccoli with diced chili powder seasoned sweet potatoes is super yummy.
Let's not forget about soups. I love soup! Bean soup loaded with lots of vegetables served with french bread and a side salad is always a favorite.

What should I always have in my pantry/refrigerator?

Kosher salt, cinnamon, black pepper grinder, chili powder, vanilla, tumeric, dried parsley, dried oregano, fresh garlic, brown rice, frozen vegetables (at least 3 kinds), baby carrots, celery, olive oil, red wine vinegar, apple cider vinegar and onions

How to make meals for different taste buds?

When you are first learning to plan your meals and accommodate different taste palates try to keep foods savory and simple. For a family of 4, some may like spicy and others may not. Some may be allergic to foods that others can eat. You can easily season 4 chicken breast differently by setting them on opposite sides of the pan. One half can be a bit more spicy, and the other two more simple.
Sometimes, going a step further is needed. My oldest son and I don't eat meat sauce on spaghetti. Guess what, I prepare two batches of sauces but it makes life easier instead of watching him pick the meat out of his spaghetti.
How Do You Plan Meals for a Week
Have Fun as you plan your meals! Not only are you saving time, you are saving money, energy and are making an impact on your health and your family's health by taking control of what you eat daily. It may take a while to get used to planning or thinking so strategically about your everyday meals but it pays off. Take small steps and be committed to the goal.
Leave a comment below and let me know the strategies that you find helpful when planning meals.