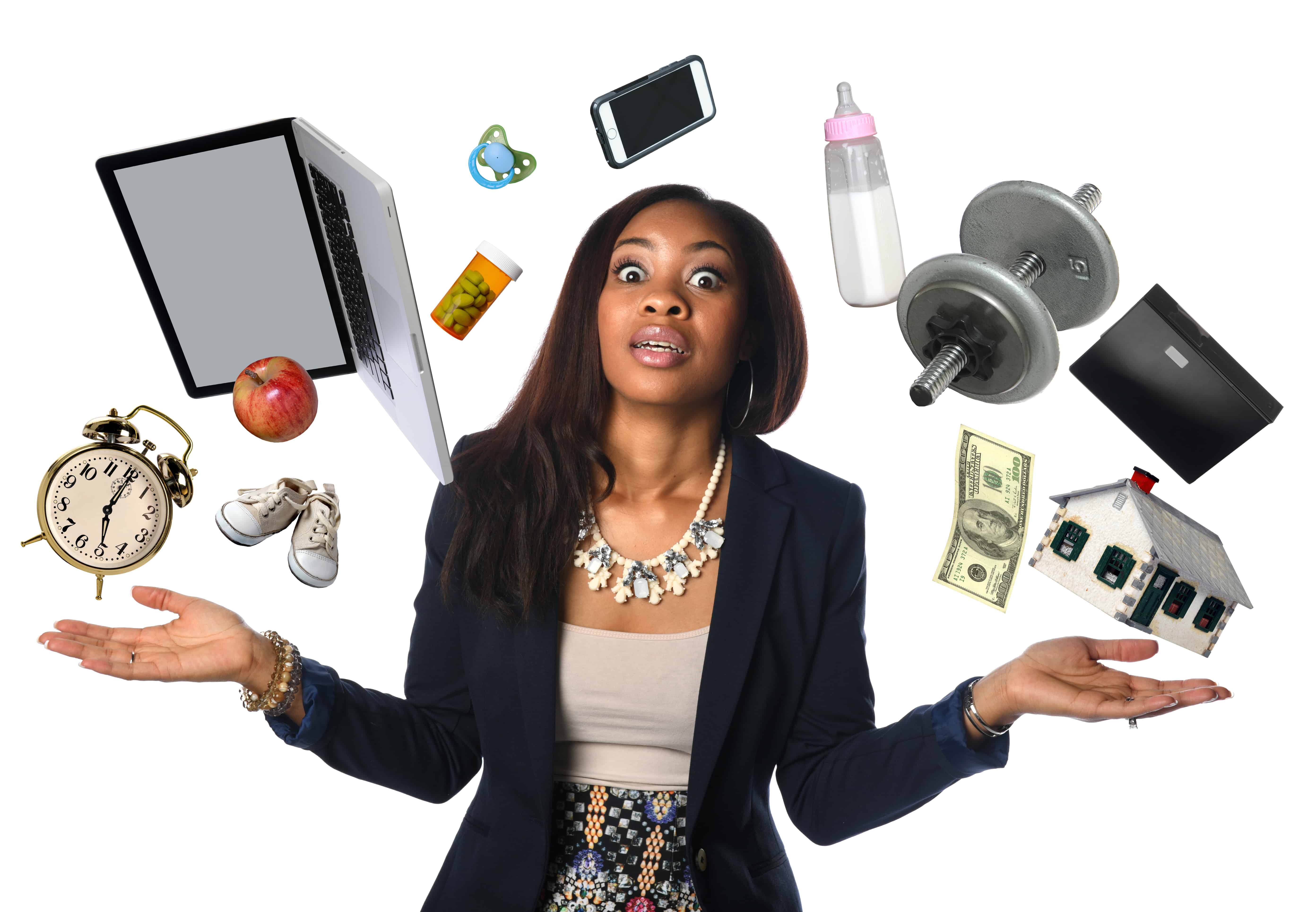 Is this you? Need to reduce stress? Are you feeling the effects of stress and don't realize it? As a wife, mother and employee I know that life can be full of expectations and demands that we have no control over. Sound familiar? If so, you are not alone.
Stress happens! With or without our permission.
What is this thing called stress? It can be as simple as hurrying to the grocery store to get the cupcakes for a birthday party at school the next day. It can be a deadline at work that you hurry to finish before an important presentation or traffic delays (can I get a witness).
Regardless, stress can have long lasting effects on our health without us realizing the damage until it is too late. I'm going to tell you what stress is, how to reduce stress, how to manage it and how to reverse the impact it has on our bodies.
What is Stress
Hans Selye, M.D., an early pioneer in the study of stress, considered an expert in the field, "defined stress as a nonspecific response of the body to a demand." He later amended his definition of stress to indicate that it is a "nonspecific response of the body to demands requiring it to adapt, regardless of whether the demand brings pleasure or pain." Dr. Michael Olpin, Ph.D., and Margie Hesson, R.N. gave a useful definition of stress as this, "A demand made upon the adaptive capabilities of the mind and body." The experience of the stressor depends on the individual and can be positive or negative.
Your reactions to life events, rather than the events in themselves, determine if the outcomes will be stressful or not.
How capable is the body to handle stress? If you can handle a lot of stress, the outcomes are positive. If you can't handle a lot of stress, the outcomes are negative. Sound simple, right?
All that means is that some stress is necessary. If however, you can't cope with the stress, it can be harmful on your physical and mental well-being. Our bodies need a certain degree of stress because some stress elevates energy levels and stimulates physiological reactions that enable us to deal with challenging or threatening situations.
Have you ever been faced with a situation and later, you think to yourself, how did I have the strength to do that? Where did that energy come from? That, my friend, is your bodies natural response to stress. Dr. Olpin and nurse Hesson identified that there are three aspects of stress:
Three Aspects of Stress
1. Acute Stress:
Called short-term stress is considered the most common type of stress. This type of stress causes a surge of stress hormones and ignites the flight-or-fight response. This type of stress is usually a normal part of life and does not cause health problems.
Examples of acute stress are emotional distress like anxiety, irritability, depression and anger. Tension, headaches, back pain and pulled muscles cause stress on the body.
Stomach, gut and bowel problems are stressful. Similarly, temporary over-arousal that can cause chest pain, shortness of breath, increased blood pressure and rapid heartbeat are also considered acute stress.
2. Episodic Acute Stress:
Another type of stress in which there is an intense reaction to nearly everything that happens in life. Most of us relate to this far more than not.
People who suffer from episodic acute stress are always rushing, always late, have schedules that are filled constantly and have more demands than they can keep up with. I've been there, more often than I'd like to admit.
Rushing has become a way of life, and it may be for you as well. Do you suffer with episodic acute stress? You do if you are short-tempered, irritable, anxious, and tense. Are you competitive, aggressive, impatient and always have a sense of urgency? If so, you are subjecting your body to illness that you may not be aware.
3. Chronic Stress:
Destroys bodies, minds and lives. Chronic stress shows up in financial desperation, dysfunctional families, feeling trapped in a situation that brings unhappiness or contempt and a job or career that you despise.
This way of stress develops when situations seem hopeless and bleak. Other scenarios occurred during childhood or an internalized painful event. Chronic stress can feel like a safe-zone or accepted as how life is supposed to be.
Often, people with this type of stress learn to cope and accept pain, sadness and depression as a normal part of life. Chronic stress has been found to be hazardous to health. Hear me, this is the stress that can lead to premature death from heart disease, cancer and other health conditions. 
In a study, women reported more things that cause them stress. Apparently, men and women react differently to stress, both mentally and physically. Money was a significant source of stress for 28 percent of women versus, 19% of men. Women also worry about the health of a spouse or a child, even the health of their parents.
Research, additionally, found that women report more stress from life events such as death of a loved one, illness, losing a cell phone and other stressful life events. This fact alone makes women more vulnerable to the health risks associated with stress such as hypertension, anxiety, depression and obesity. Could this be the major reason that heart disease is the #1 killer of women in America? So, how can we reduce stress….
How to Reduce Stress Naturally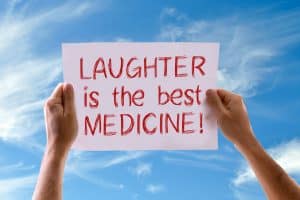 One of the easiest ways to reduce stress naturally is laughter. Laughing helps to reduce stress hormones, including epinephrine and cortisol.
Laughter can boost your immune system.
Everyone knows that a good laugh soothes the soul and makes everything feel better. Why? Laughter stimulates many organs, and activates and relieves the stress response which leads to a feeling of relaxation.
This may sound a bit harsh but, in reality we all need to lighten up a little. Laughter can ease pain as it can release "natural painkillers." Even if you don't have any reason to laugh, practice laughing anyway.
Spend time with people who make you laugh. Share funny jokes or stories and look for things that make you smile.
Bottom line, find any reason to LAUGH.
Where's Fido? Pet Therapy can help lower the risk for cardiovascular disease. Animals help fill a void for people lacking family support or close friends.
Also, pets are really good at comforting and are easy to talk to.
T'ai Chi and Yoga both have cardiovascular benefits and increase flexibility and improve overall well-being. T'ai Chi (aka meditation in motion) can improve posture, balance, muscle mass and tone, flexibility, stamina and strength. Yoga improves sleep, balance, and memory. Additionally, yoga can help to relieve chronic conditions such as depression, multiple sclerosis, carpal tunnel and stress.
Turn on the Tunes. Music can be a powerful tool for relieving stress. It can help to reduce anxiety and confusion in people with dementia. I have witnessed this many times in my line of work. Music enhances memory, promotes healing and enhances quality of life. Move Your Body to Music. Dancing uses movement to improve mental and physical well-being. Dancing can help to improve body image, self-esteem and has been found to be a powerful tool for stress management and for preventing physical and mental health problems.
Why is Stress Management Important
Many studies show that long-term stress can have a serious and, in some cases, lethal effects on the body.
Stress can cause gastrointestinal disorders and suppress both the immune and reproductive systems. Stress can cause inflammation and impact the immune system. It can also lead to malnutrition, anxiety disorder, alcoholism, poorly controlled diabetes and hyperthyroidism.
One of the main culprits associated with the inability to fall and stay asleep is stress. A lack of sleep contributes to several health problems. If you've ever been sleep deprived, I'm sure you can relate to how crappy you feel the next morning.
Can I reiterate something?  As stated thus far, there is growing evidence that chronic emotional stress can increase the risk for heart disease and can also lead to premature fatality. There have been numerous studies to observe the effects of high stress and how it relates to your heart health.
Having said that, if you are chronically stressed or even periodically stressed, it can cause you to indulge in unhealthy behaviors such as overeating, smoking and physical inactivity. These habits can lead to hypertension and elevated cholesterol levels.
You see the vicious cycle? Stress that happens in the workplace and financial stressors are associated with a higher risk of acute MI (Myocardial Infarction). Not to be morbid or belabor the point here but stress can have a profound impact on health and well-being.
Don't get me wrong, stress can be motivating and invigorating. In some cases, it can simply be a natural reaction for a wedding day or the delivery of a newborn baby. But, if left un-managed, it can have a negative effect on your physical, mental and social well-being.
Stress is unavoidable, moreover, learning to recognize and manage stress so that it doesn't become a chronic condition is necessary. It can, in some cases be motivating and invigorating and channeled to help you be very productive.
If stress levels are too low, many people may begin to feel unchallenged, unproductive or even bored with life. So how do we find the right balance and reduce negative stress?
What is the Best Way to Manage Stress
According to the Institute for Natural Resources Health Update, March 2018, The National Mental Health Association and the American Psychological Association provided 15 ways to manage stress
Track Your Stressors
Be aware of stressful situations and your response to them. How did you respond? Take note and figure out how to move forward and do better next time
Be Realistic
If you feel overwhelmed with life and demands, learn to say "no." Create boundaries and stick with them. No one needs to be "on" all 24 hours of the day. Start with, putting your cell phone down at dinner
Recharge Your Batteries
Take time away from work activities and take a 10-minute walk. Plan a trip or use vacation days to stay at home and do something enjoyable such as gardening, golfing, reading, painting or touring the town. Limit the use of social media to avoid over stimulation
Play a Game
Candy Crush or a 10-minute guided meditation right at your desk is helpful and can boost mood, but a quick game of solitaire or even a word-find helps to quickly reduce stress
Meditate
If meditation is difficult initially, use the time to listen to music, relax and think of happy things. Just 10-20 minutes can be effective
Visualize
Picture yourself as the best version of you. How do you want to look, behave or feel? See yourself successful, happy, strong and confident. Picture a scenario that is desirable and imagine the outcome being favorable
Get Rid of the Superhero Attitude
No one is perfect, therefore, don't expect yourself or others to be perfect. Ask for help if you need to. Evaluate your tasks and determine what really needs to be done
Take One Thing at a Time
Pick one task, work on it and accomplish it. Then move to the next one
Exercise
Move your body. 20-30 minutes of physical activity benefits the body and mind and can improve your sleep
Hobbies
Find a hobby. Grow some vegetables or fruit, paint, cook, draw, dance, yoga, write, etc. Whatever you like, make time to do it. This can help to allow your brain the time to quiet down
Healthy Lifestyle
Eat right, sleep well, limit high sugar and high fat foods. Don't consume too much caffeine or alcohol. Balance rest, exercise, work and play
Share Your Feelings
Stay in touch with friends and family. Engage. Talking to others about a difficult situation sometimes makes you feel better. You may find out that you aren't alone
Be Flexible
Don't worry about always being right. Allow others to have a differing opinion than yours without being argumentative
Stop Being Critical
Remember, people are people and we are all unique. When you expect so much from others, you will quickly get annoyed and frustrated when they don't "measure up." In short,we are all works in progress 🙂
Mindfulness Meditation
This technique of mediation helps to reduce psychological stress and even boosts confidence and works to eliminate sickness. I use the 'Calm' app and it works wonderfully. Did you find this post helpful? What did you learn about how you handle stress personally? What tips can help you reduce stress? Want more? Check out my 10 effective strategies report to help you successfully reverse the symptoms of stress, reduce inflammation and prevent heart disease so you can get your life back!
For more information and tips to manage stress, check out this post