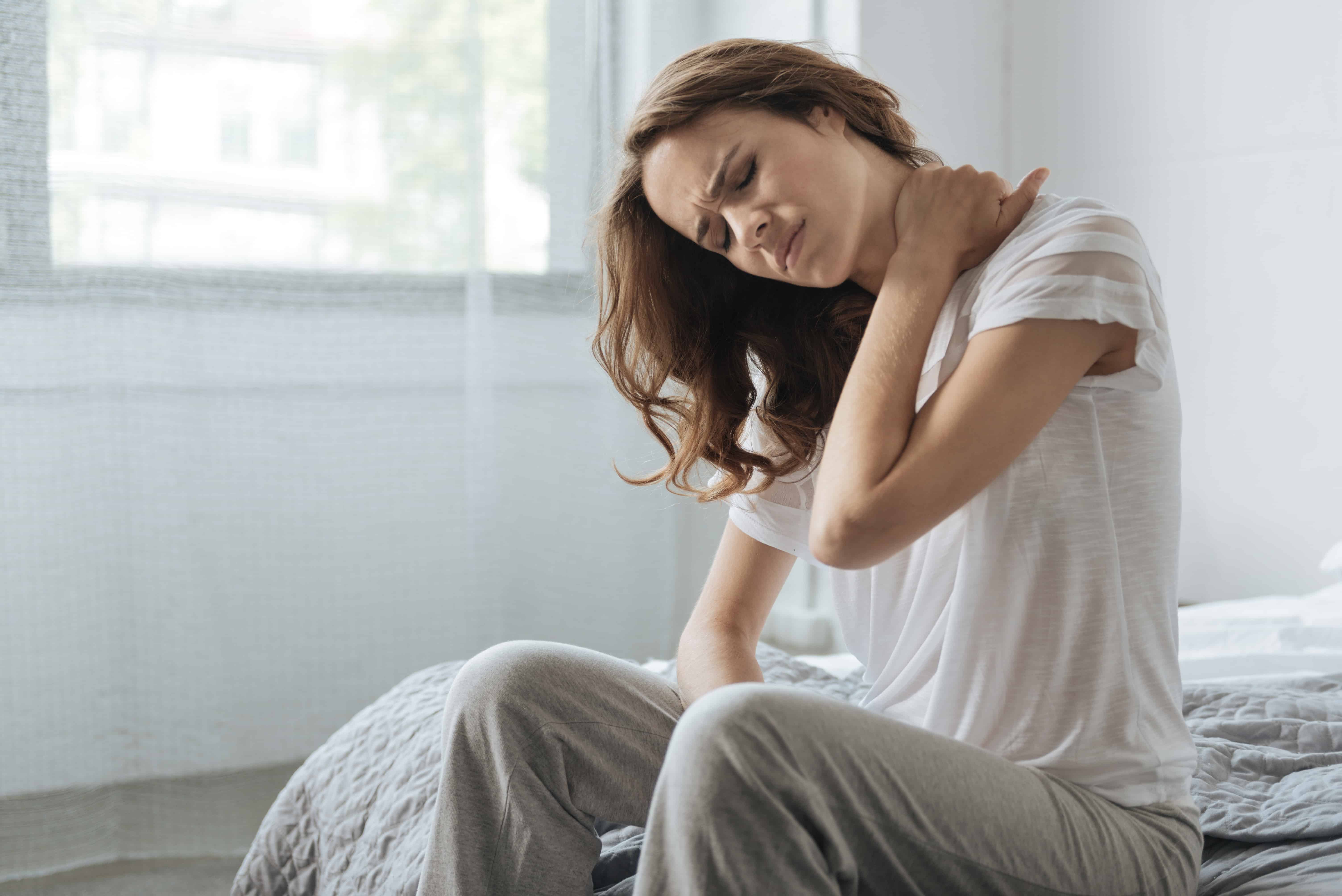 12 Tips to Manage Stress Even In the Midst of Overwhelm
We could all use a few tips to manage stress right now.
Let's face it, the coronavirus (COVID-19) has most of us on edge. How can we manage stress in the midst of overwhelm?
You might be faced with financial stress, emotional stress, and physical stress which can have a major impact on your health and immune system. How can you manage stress when you can't change your circumstances?
Are you out of work indefinitely and aren't sure when your life, as you know it, will return to normal? Maybe you are stressed and don't realize it. Maybe you think that managing stress only applies to people that have easy lifestyles.
Stress can feel normal. For some, it is part of your everyday makeup and you have gotten used to it.
Until, it hits you and you start to feel anxious, confused, nervous, frustrated, panicked, aggressive, irritable, nauseous or have muscle tension and a dry mouth. These are some of the few effects of stress.
This is the beginning. Long-term effects are even more drastic and can include, but are not limited to loss or increase of appetite, increased aches and pains, fatigue, headaches, chronic backaches, stomach aches and loss of interest in social activities.
According to the American Institute of Stress, 43% of adults have adverse effects to stress. Additionally, 75-90% of all visits to primary care physicians are for stress-related issues.
You wonder what is wrong. Why am I feeling this way? Is this what stress feels like?
Uggggh! What should you do?
Here are 12 tips to Manage Stress
1. Embrace Silence
Your mind can be full of thoughts and worries. Noise in your environment can be constant and overstimulating.
You hear cartoons, news, music, talking, etc. and as soon as you turn off the television there is a feeling of peace and quiet.
Moments of silence help the mind and body to de-compress. Even in the midst of chaos, finding a quiet minute to regroup is therapeutic to help you manage stress.
No quiet place in your home? Put a piece of cotton in both of your ears and find a closet or small space. Close your eyes. Take 10 deep breaths, hold each for 3 seconds before releasing.
2. Hold Every Thought Captive
Ever find yourself worrying constantly? Do thoughts of 'what if' enter into your mind and makes you feel more stressed?
Sometimes, this worry cycle continues with no end in sight. Every bad scenario that you can think of creeps into your thoughts and you find yourself deliberating problems before they occur.
In fact, you find a way to be in that moment of turmoil that has you worried. Your body can feel these emotions in real time, even tho, they are only your thoughts.
Learn to be in the NOW. Right now! Try to avoid forecasting problems, issues and negative emotions. Right now as you read this, focus on the words on this page.
As you scroll thru, be aware of what you are doing and thinking right in this moment.
Not sure what to focus on, let me help. Say to yourself, right now I am sitting on my favorite chair. Do not be thinking about what you have to cook for dinner tonight or what your next move is after surfing the web.
Managing your thoughts will help to manage your stress.
3. Learn to Visualize
Visualization is something I have done for years before I learned how powerful it is. There are many ways to do this but the simplest way is to start in a quiet place and be comfortable.
Close your eyes and take a few deep, relaxing breaths. Create a picture in your mind. A scenario that you would like to experience, a happy moment, an ambition or positive goal.
Only choose one thing.
Take that a step further and be in that moment. Act out your behaviors, what are you wearing? How do you feel? Empower yourself in that situation and own the positive energy from that experience. Practice this each day. The more you practice, the better you become.
Add affirmations, such as I am healthy, strong, and well.
4. Laugh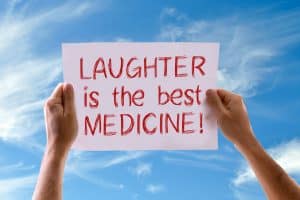 Life is serious, but it's not all doom and gloom. This one is simple and requires nothing. Just do it.
Even if you don't have a reason to laugh right now, practice laughing.
Pretend that you are laughing at something. Watch a funny movie or read some jokes. It will feel strange at first but just trust me. Laughter releases a lot of tension that you don't know is there.
5. Take a Relaxing salt bath
There is something about relaxing in an epsom salt bath for at least 15-20 minutes. It relieves stress and relaxes sore muscles. Don't hesitate to make it a total escape for yourself. Add candles and some soft, soothing music and feel the stress just melt off your body.
6. Start a Prayer Journal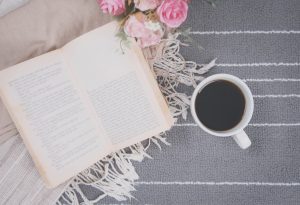 This one takes some time and patience. A prayer journal is any bound-type book where you start each page with your prayers to God. Sometimes, prayers can be 4-5 pages long depending on the size of the book.
Date the top of the page and write in your prayer journal as if you are talking to your best friend. All your worries, all your cares, frustrations and struggles can be expressed in these pages.
Do not share your prayer journal, it is to be kept between you and God.
In a few months, go back to the beginning and read some of the prayers and concerns to see what has been answered.
7. Do Something to help you mentally escape
Have you noticed that when you are doing something that you enjoy the time flies by?
You need those moments on a regular basis. What will it be for you? You can draw a picture with paint or crayons. Plant flowers, observe birds or nature, make jewelry, re-organize a small room in your home or closet. Word puzzles are easy to make the time pass by and create a mental break for you.
8. Drink a Cup of Hot Tea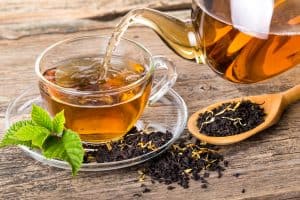 Mmm. Chamomile, ginger, turmeric, mint, green tea, elderberry, etc. The list goes on. Make yourself sit down until the entire cup is finished. No interruptions! As you sip, reflect on something that you appreciate in that exact moment.
9. Find Gratitude
This easiest way to have you remember this one is 'HO OPONOPONO'
"I'm sorry, please forgive me, thank you, I love you." This is a humbling Hawaiian practice of reconciliation and forgiveness.
Practice these 4 phrases when someone irritates you.
Resist the need to defend yourself and be right all the time.
Each morning start with:
Saying 4 things you are grateful for
2 things that you wish for the well-being of others (could be anyone)
1 thing you would like to have for yourself (a new career, better relationships, etc.)
10. Hydrate
The benefits of proper hydration are numerous. Drinking more water is one of the simplest changes you can make in managing your stress. Adequate water helps increase energy and makes you feel better, overall. An added bonus, it improves the look and feel of your skin.
Be consistent with this. Your body needs water daily, not every other day.
P.S. In the midst of a bottled water shortage, it is safe to consume tap water. Still not sure? Use a water filtering pitcher and save yourself some money.
11. Meditate
Try a breathing meditation. When stress chemicals flow through your body, breathing rate increases. When we deliberately slow down our breathing, we send a message to the body that it is ok to relax.
Here's how to do it:
Begin by lying down comfortably on your back with one hand on your abdomen and the other hand on your chest.
Slowly breathe in through your nose with a slow count to five. You should feel your body expanding from the abdomen and lower back
Exhale through your mouth, lips pursed, making an airy, "whhhhhh" sound to a slow count of ten.
Keep your shoulders and chest still and feel your body deflating.
Repeat several times, at least 10 until you feel calm.
Focus on your breath. When your mind wanders, bring it back to your breathing.
12. Rest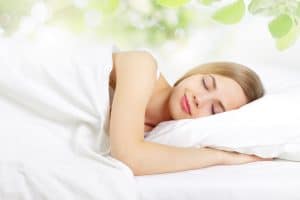 Get adequate sleep. It is one of the first and most important things to do to help stress-proof your body.
Sleep deprivation has a dramatic physical effect on the body. Lack of sleep can lead to depression, anxiety, increased irritability, suppressed immune system and weight gain.
Make a sleep routine/ritual with a series of steps. For example,
Take a bath or shower
practice deep breathing
drink a cup of tea
read a book
journaling
More importantly, do not fall asleep with the tv looking at you. Avoid cellphones at least 1 hour before bedtime.
Remember, sleep is essential, just like breathing. Don't have the fomo (fear of missing out). Your body will thank you in the morning.
Listen, these are some interesting days and anyone can be stressed. The important thing is to not allow the stressful moments to consume you. Stress can send your health into a negative spiral that is hard to control. Ain't nobody got time for that!
Go ahead and try one of these tips and leave me a comment below and tell me if you found it helpful.
Also, for more information on stress management, here is another great article, or check out my post here
Want more, here's a FREE report with 10 simple tips that you can start today to help you regain control of your stress. Start TODAY!
Be blessed and stay safe!